Make Android™ Automotive OS the centre of your infotainment system
Work with an experienced Android Automotive development partner to deliver connected and personalized in-car experiences.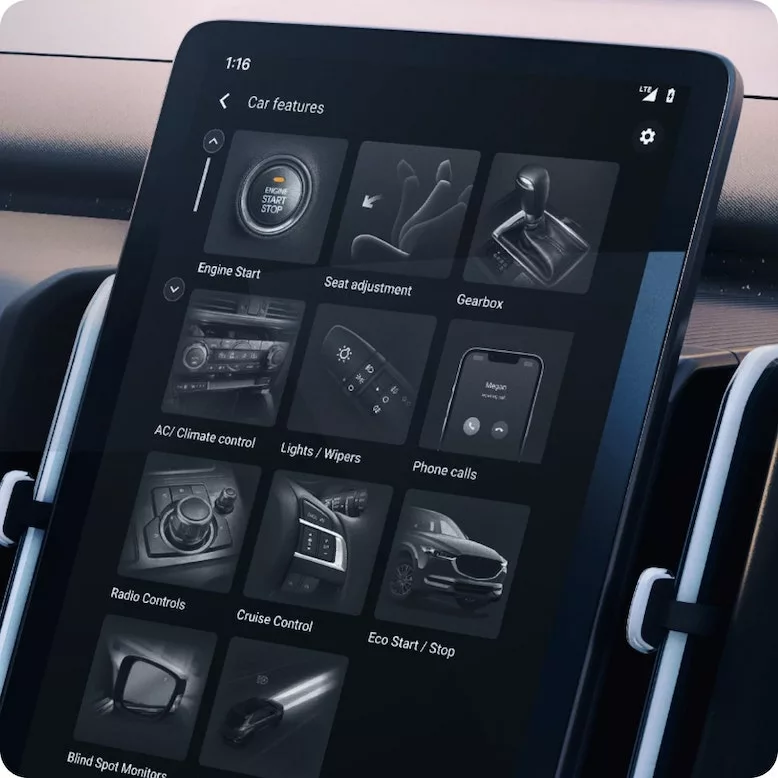 Benefits of Android Automotive OS for OEMs

AAOS allows companies to develop and launch high-quality automotive solutions fast, thanks to a variety of built-in features for virtualization, AVB support, various power modes, etc.

Android Automotive is the perfect platform for crafting unique user experiences tailored to customer's personal preferences, all the while closely following the company's brand image.

Vast number of Google apps and services
Google Automotive Services can radically expand your in-car functionality. Apps such as Google Maps, Google Play, and Google Assistant are as useful as they are familiar, which is a huge factor for adoption rates.

Access to the majority of IVI features
AAOS supports a wide range of in-vehicle infotainment (IVI) features: media, navigation, voice control, vehicle settings, and more. Additionally, it's quickly becoming the number one technology for connecting one's mobile phone to the IVI system.
Our Android Automotive services
Bamboo Apps utilises AAOS to develop comprehensive platforms and apps for vehicles, covering everything from proof-of-concept to production-ready products.
We make use of the entire range of capabilities offered by the framework, including the integration of Android Studio IDE (Integrated Development Environment), Android Automotive API, and Android for Cars App Library.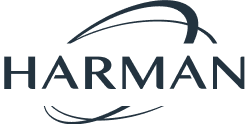 Features we implemented in AAOS apps
Android Automotive offers a lot of developer freedom, especially to those willing to experiment with the platform's capabilities and the unique context of a given project. Just like that, the team of Bamboo Apps has gained experience of implementing a range of advanced features when working with AAOS solutions.
Trusted by global OEMs and Tier-1 suppliers
The team of Bamboo Apps has earned the recognition of multiple industry juggernauts, having collaborated with such carmakers as Jaguar Land Rover, Mitsubishi Electric, Rinspeed, and Škoda Auto.
Strong HMI design expertise
We believe usability and visual appeal go hand in hand. Our designers take great care in following industry guidelines and the client's brand image to create HMIs that are modern, intuitive, and unique.
Over 10 years of experience in Android development
Our team has been crafting Android applications for over a decade, with specialists boasting 5 years of experience on average. In other words, we have the expertise to deal with any challenges the automotive market can throw at us.
Compliance with industry standards
Bamboo Apps adheres to the most relevant automotive software development guidelines, such as ISO 27001, ISO 26262, and others. We closely monitor any industry changes to keep our practices safe and up to date.
HAL implementation capabilities
Bamboo Apps can develop and implement Hardware Abstraction Layers (HALs) to optimise the interaction between AAOS software and the vehicle's hardware. This ensures smooth and reliable performance and seamless compatibility with a wide range of automotive platforms.
Emulator-based testing before production
We validate the performance, functionality, and reliability of our software well before it goes into production with the help of Polestar, Stapp Automotive, and TomTom emulators. This helps us weed out issues early, saving everyone a lot of headache down the road.
Get in touch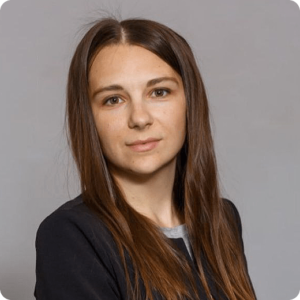 Anna Boiba
Kentmanni 4 10116 Tallinn, Estonia